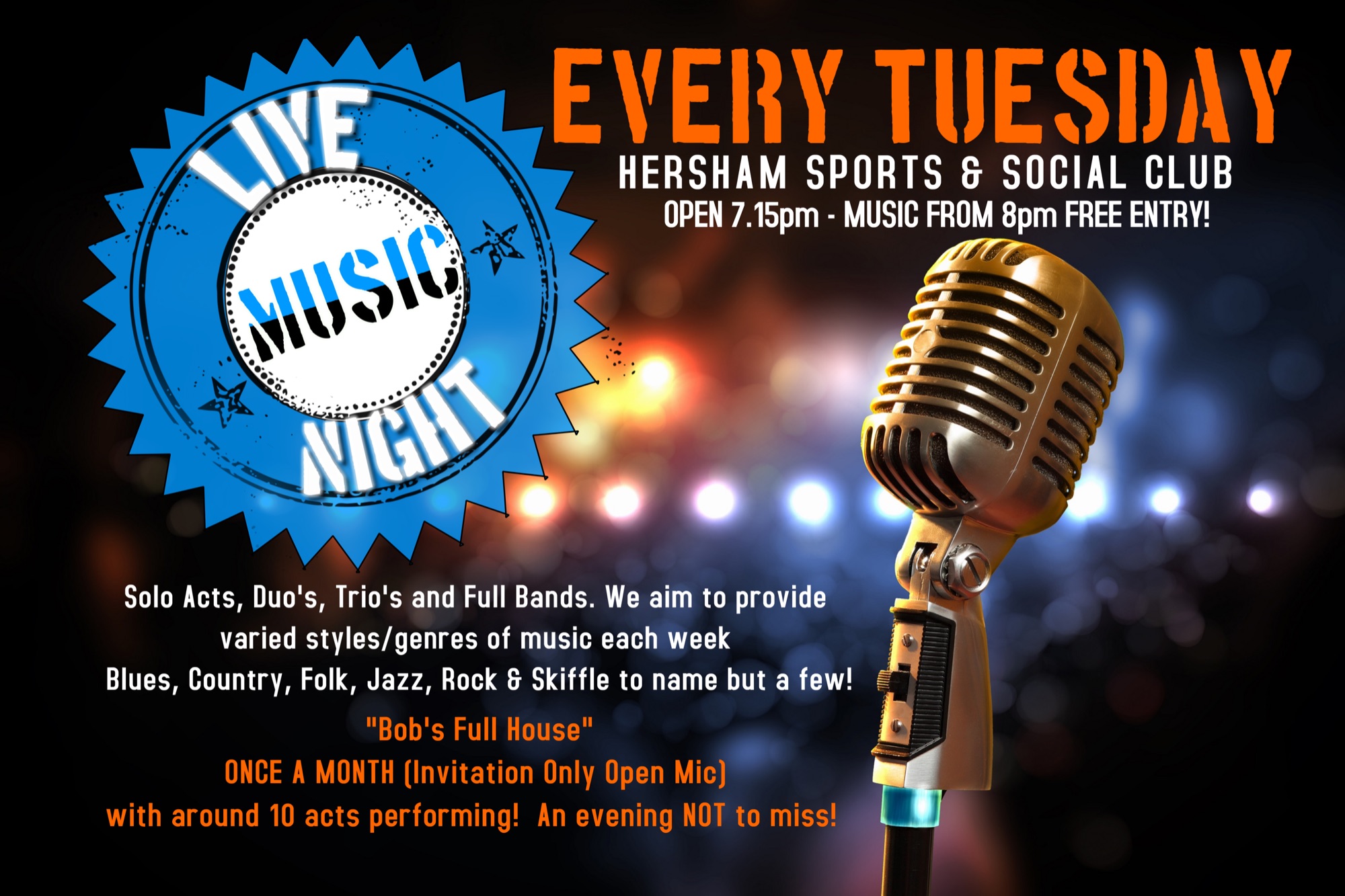 TUESDAY'S MUSIC NIGHTS
FREE ENTRY - Doors open from 7.15pm - Music from 8pm
We welcome you back to an evening with a difference! Come along, sit yourself down comfortably in our main hall and enjoy some good music along with good friends and tap the night away..
Hope to see you there.
We're bigger and better and very much look forward to seeing and welcoming you all to our weekly bingo.
We continue to have covid measures still in place for yours and our saftey. Hand sanitiser trays are placed at the bar and stations are still placed around the premises.
We have plenty of space for you to catch up with family and friends in our fully air conditioned hall to have a little seated fun with some money to be won.
Everyone is very welcome, Members & Non Members
We hope to see you soon!
Doors open 7pm with an 8pm start SHARP!!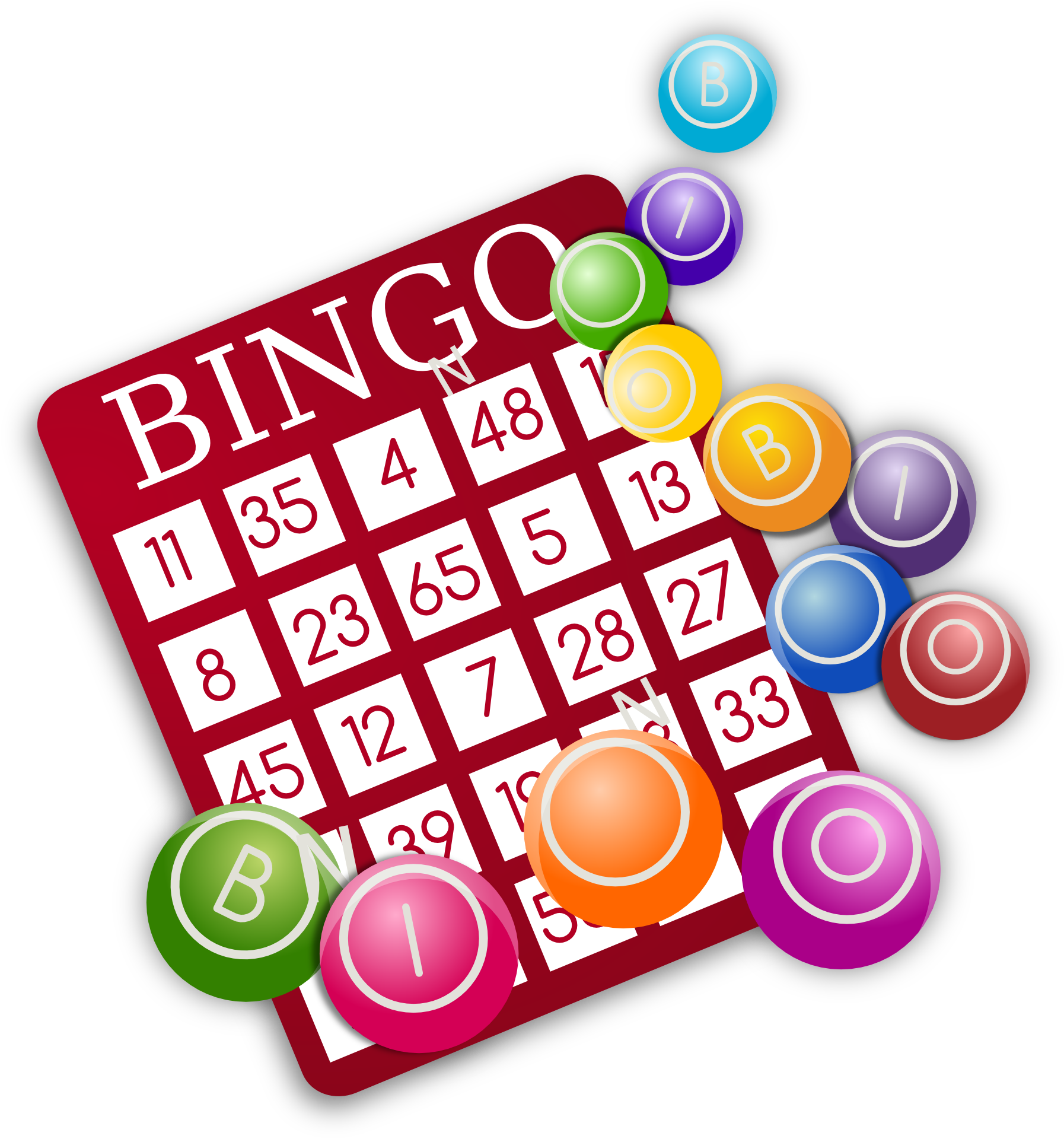 Welcome back!
Another fantatsic evening of good music.
Held EVERY month on the 3rd Friday. Dates are listed opposite.
Doors open from 7pm - FREE ENTRY! Open to members and non members.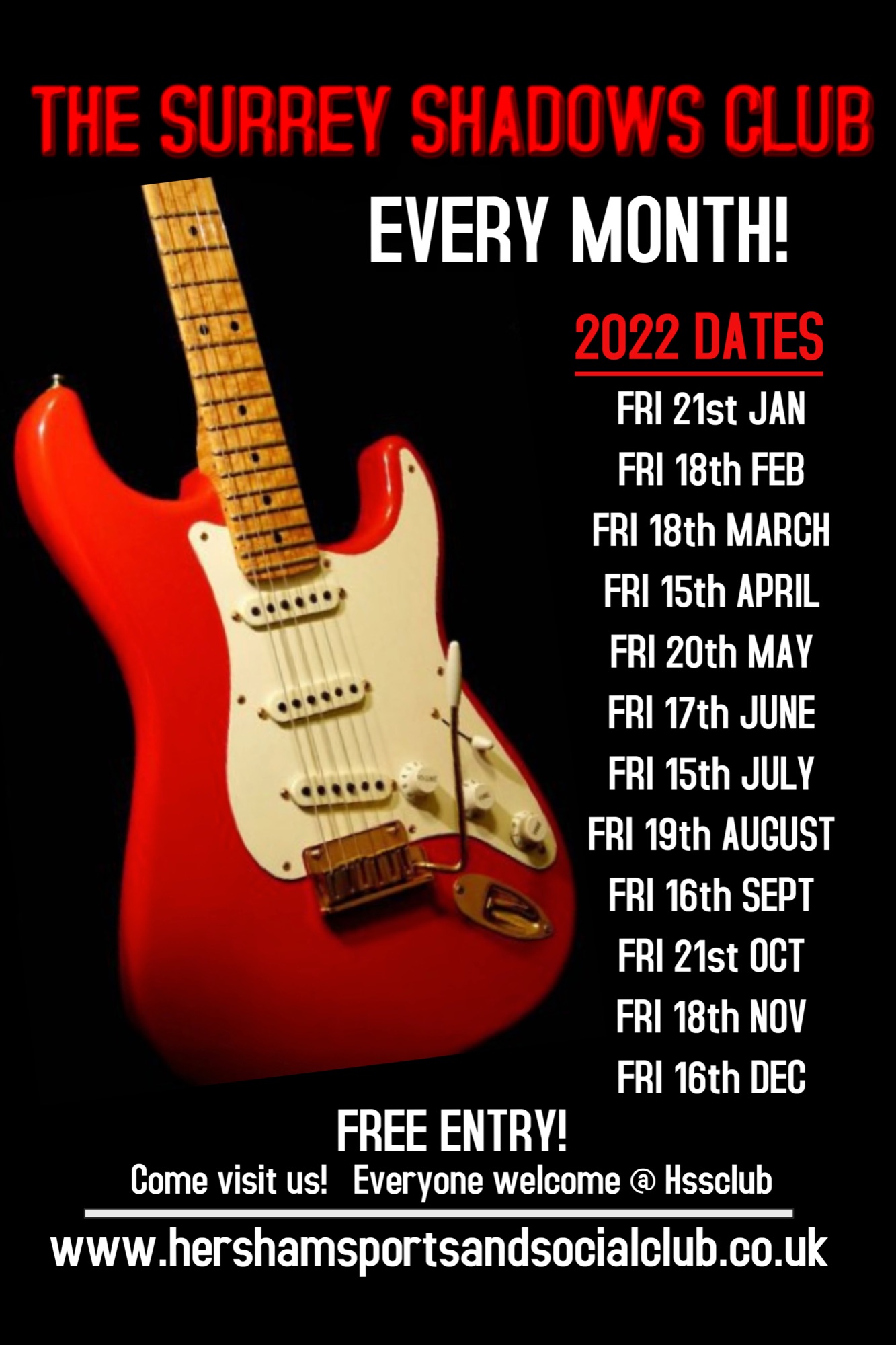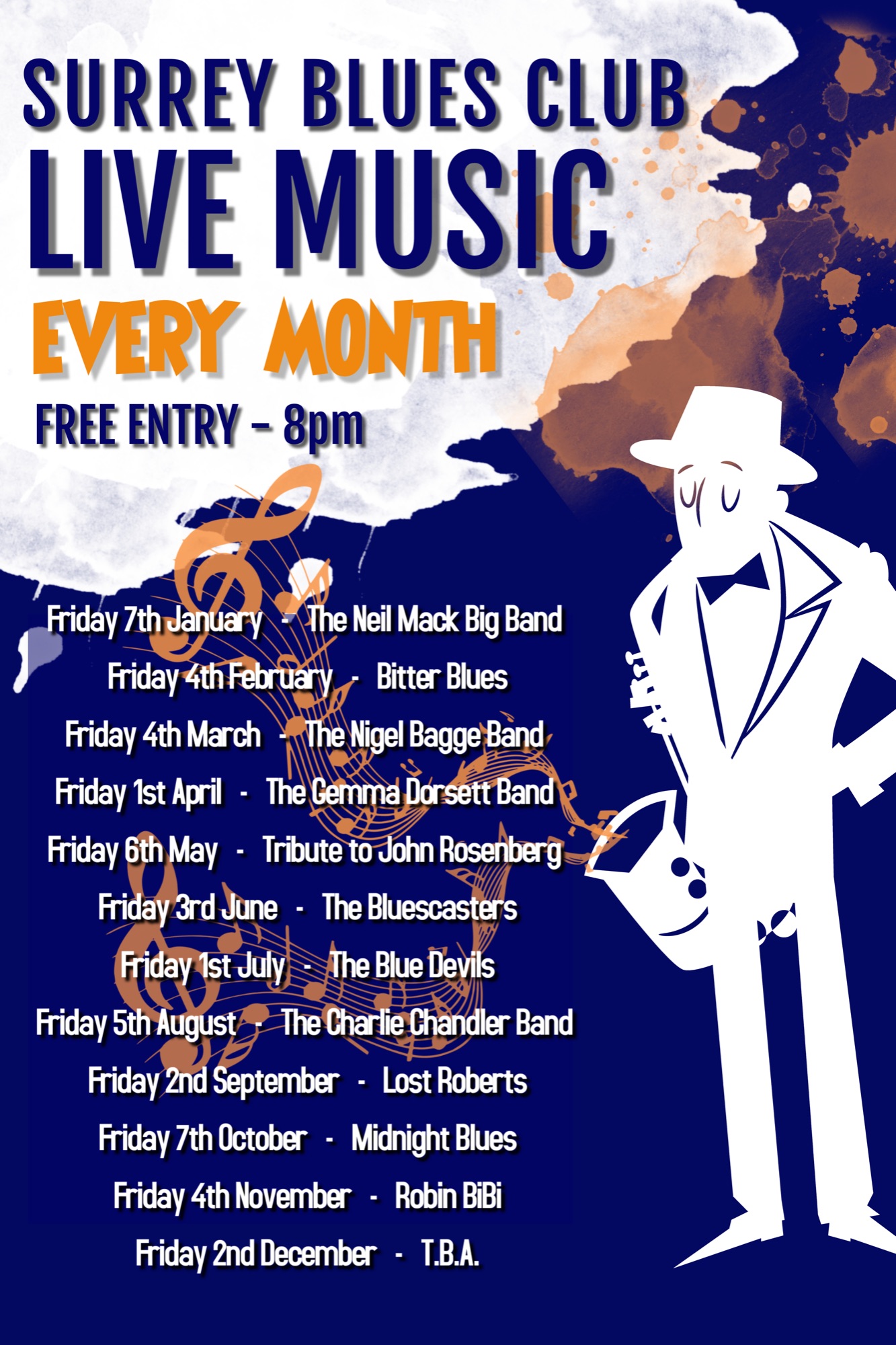 The Surrey Blues Club
We welcome you to another fantastic super busy seated evening (Come early to avoid dissapointment) with some seriously amazing LIVE music.
We have some truly fantatsic bands lined up for this year, full list to the left.
This event is held on the first Friday EVERY month.
Doors open 7.15pm music starts at 8pm.
Hope to see you there.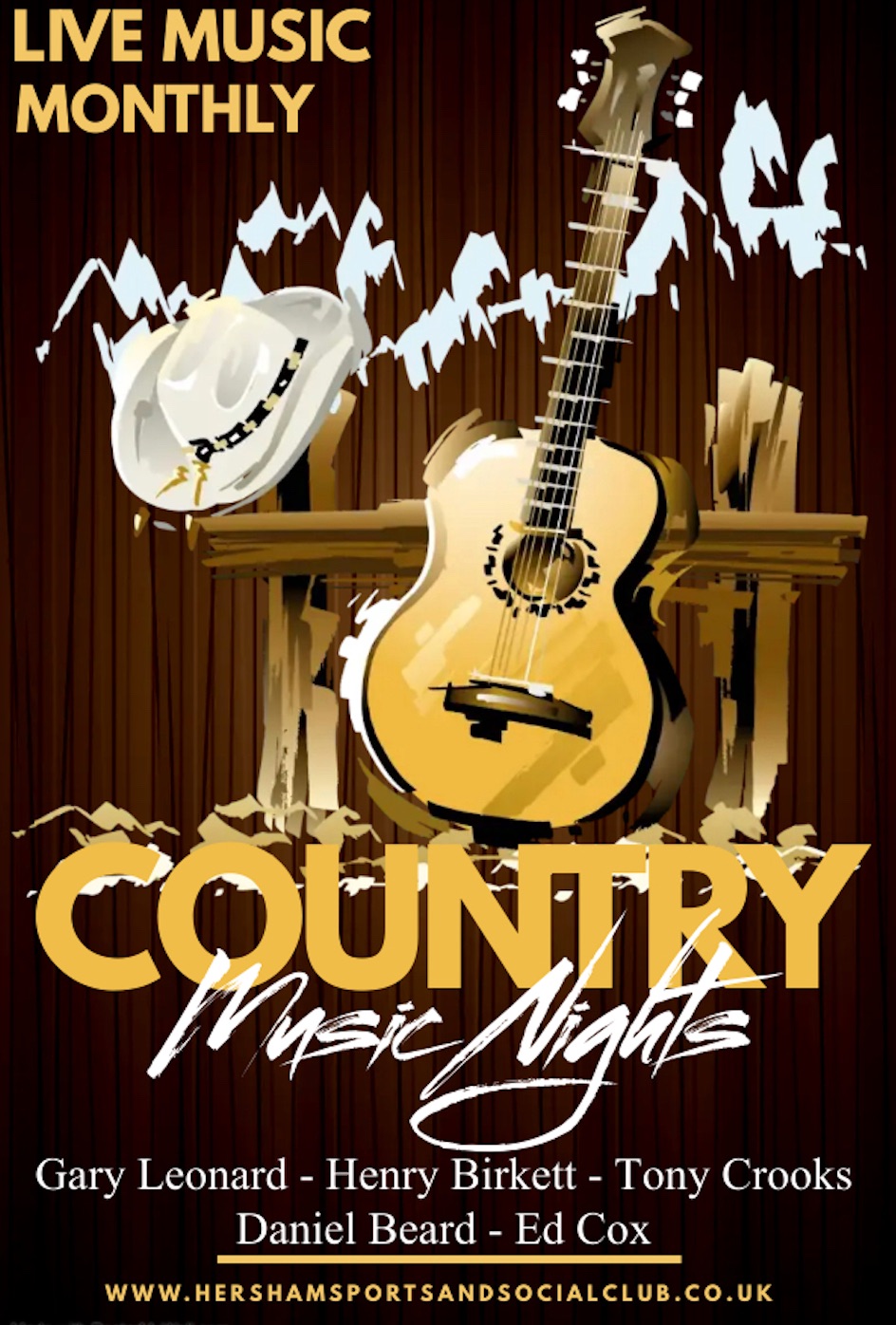 2022
Fri 28th January - Sweet Georgia Boys
Fri 25th February - The Roosters
Fri 25th March - The Sundowners
Fri 22nd April - Midnight Dynamos
Fri 29th April - Elvis Tribute - Special Event - TICKETS ONLY!
Fri 27th May - The Borderliners
Fri 24th June - J D & Dynamite
Fri 22nd July - The Mee Kats
Fri 29th July - Phil Haley and his Commets - TICKETS ONLY - £15
Fri 26th August - DJ Jivin Juke Box Jones
Fri 23rd September - Bernie Woods & the Forest Fires
Fri 30th September - Special Barn Dance - TICKETS ONLY!
Fri 28th October - Halloween Special with The Blazin Aces Fancy Dress with prizes to be won!
Fri 25th November - The MK2's
Dec - The Zodiacs - CHRISTMAS SPECIAL!